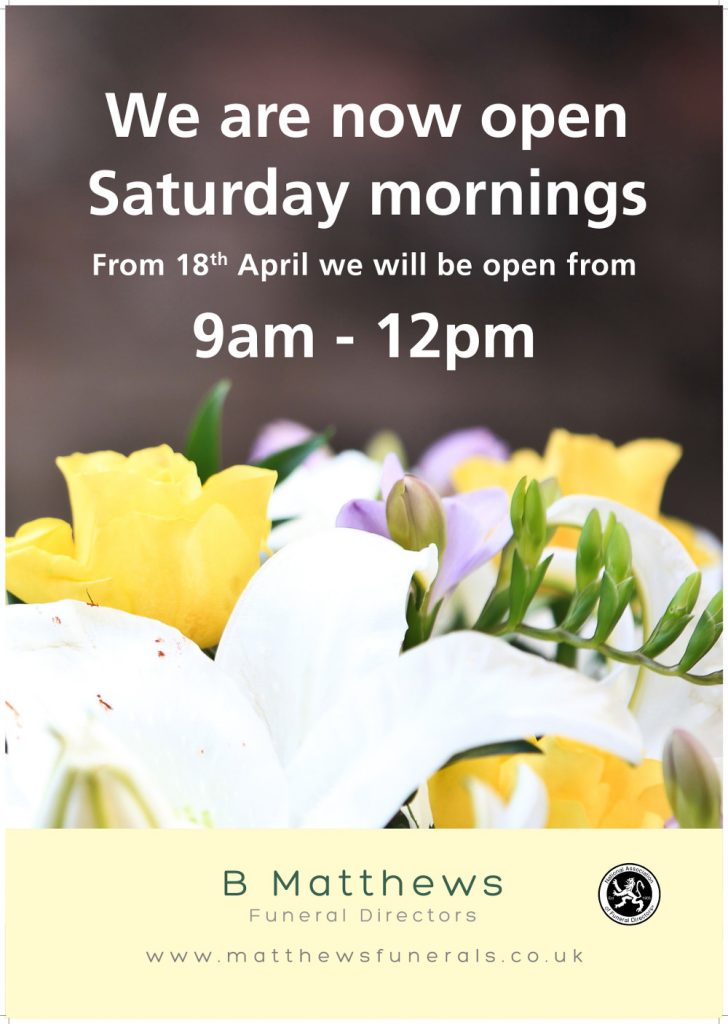 B. Matthews Funeral Directors in Woolston are please to announce we have extended our opening times as of Saturday 18th April 2015.
Our branch will be open from 9 a.m. to 12 p.m., we hope that you will find our new Saturday opening time helpful and convenient, at the time when you need us.
For more information visit our Woolston Contact page.