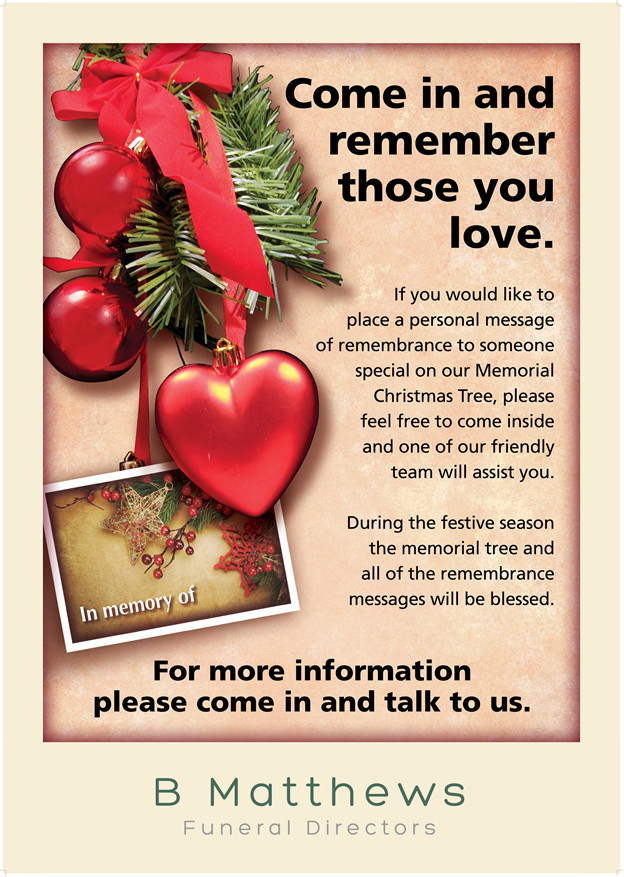 Each Christmas B. Matthews Funeral Directors host our Annual Memorial Christmas Tree Campaign in our branch. Those who have lost loved ones can come into our branch and place a memorial card on our Christmas Tree, with their own message of remembrance. The Memorial messages are then blessed at a special service, creating a truly personal memory for all those involved. Anyone is welcome and our friendly staff are on hand to assist you.
In 2014 all money donated in remembrance was given to Countess Mountbatten Hospice Charity.
In 2013 we held a remembrance service at St. Marks Church in Woolston and remembered all those for whom we had arranged a funeral from the past year. There was the opportunity to light a candle in remembrance during the service. Please join us this year on Wednesday 17th December at 7.30pm at St Marks Church, Woolston.