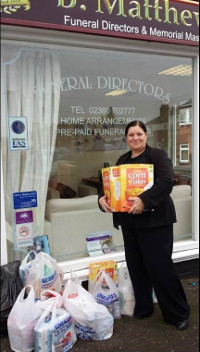 Denise Chapman & Victoria Hill from B Matthews' Shirley branch have been collecting food and clothing to give to the No-Limits charity.
With the support of B Matthews staff who also donated food and clothing, the No Limits charity has been able to distribute food parcels to local people in the Southampton area.
No Limits is a charity which offers free and confidential information, advice, counselling, support and advocacy for children and young people under 26 who live in Southampton and Hampshire. All our services are confidential and free to young people. We rely on the support of volunteers, local partnerships and dedicated staff who help thousands of young people a year.